The 2nd Battalion
The next wave of Silver Soldiers are on the move! Meet the 2nd Battalion, featuring the Rifleman, Medic, and Signal. Take your tactical game to the next level with these limited edition solid silver Army men.
STRICTLY LIMITED TO 99 VIP sets, the 2nd Battalion includes the next 3 Silver Soldiers in the series. Each statue is Laser-etched with the serial number and purity and comes with a certificate of authenticity.
Check out the 1st Battalion featuring a 1 kg Howitzer cannon!!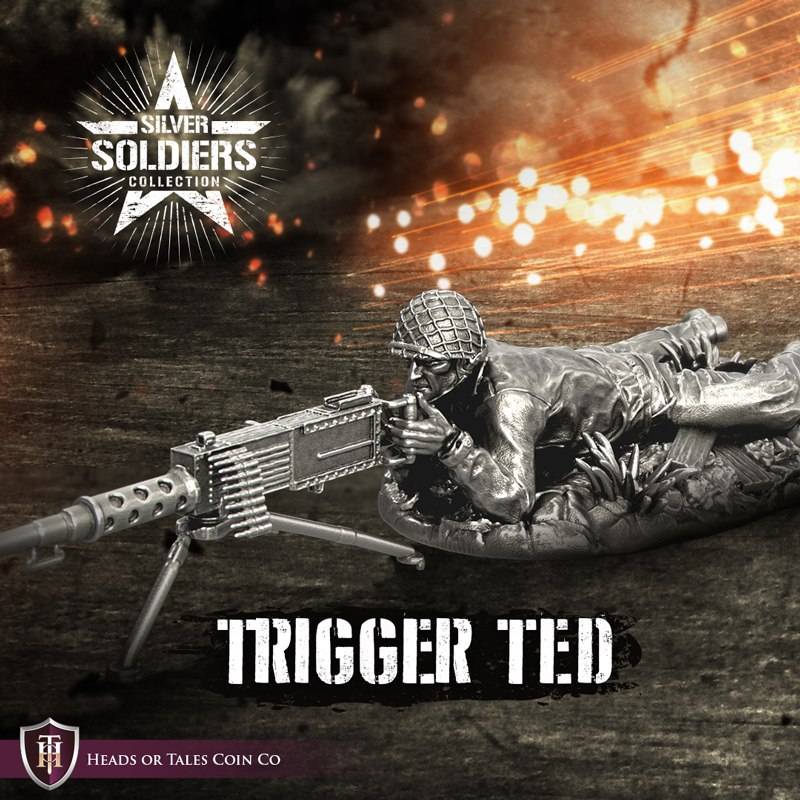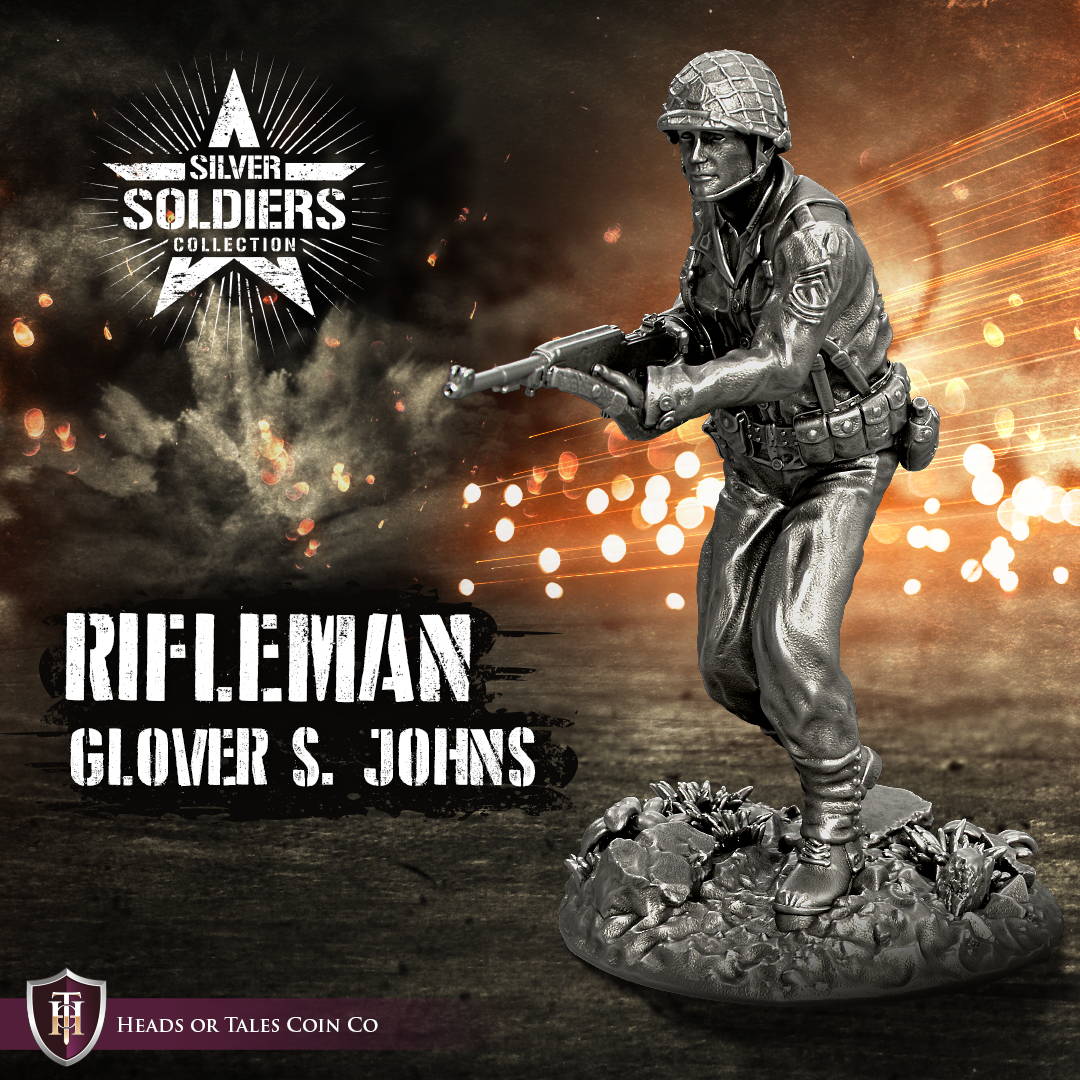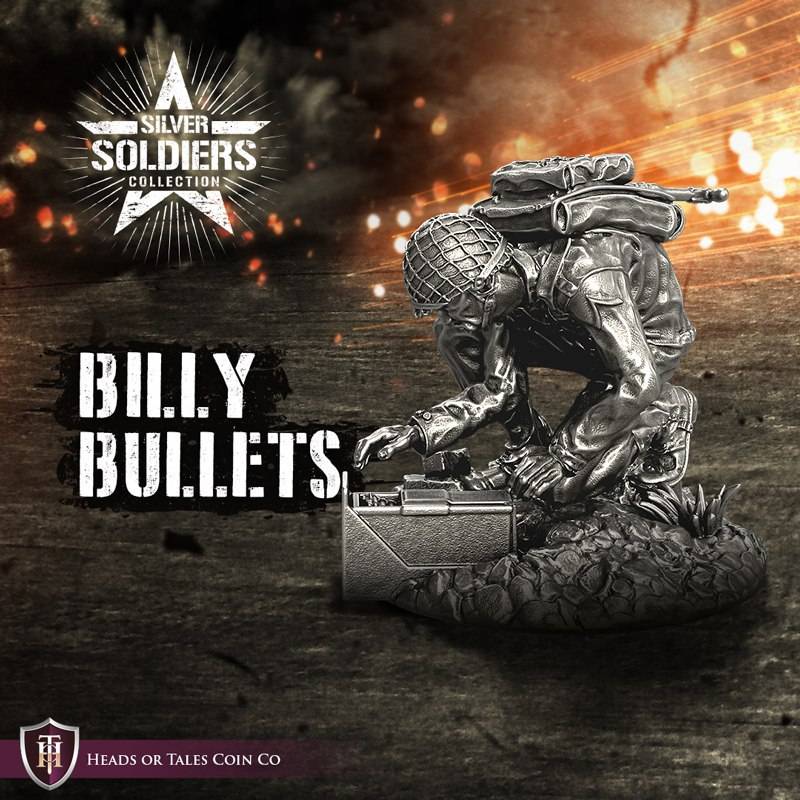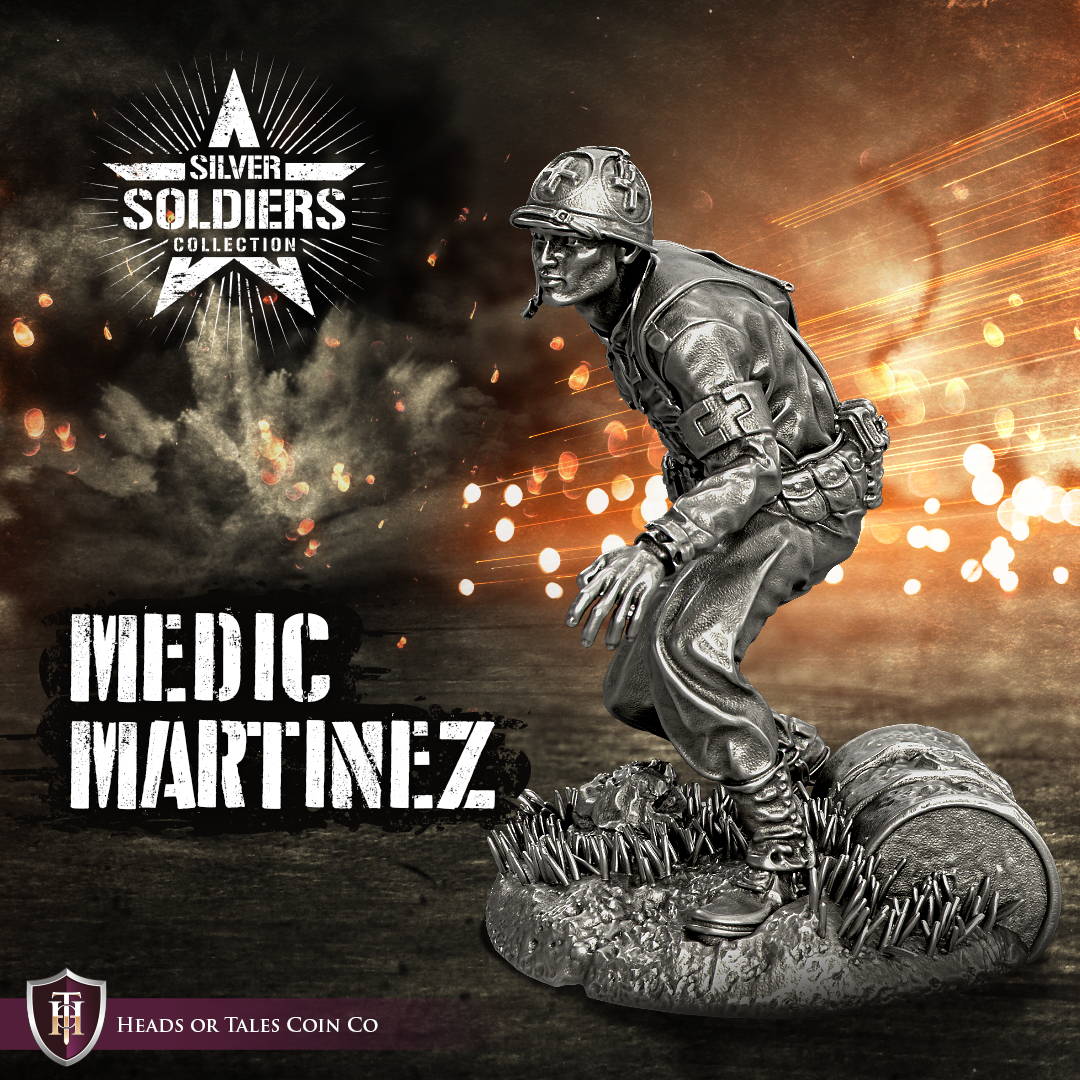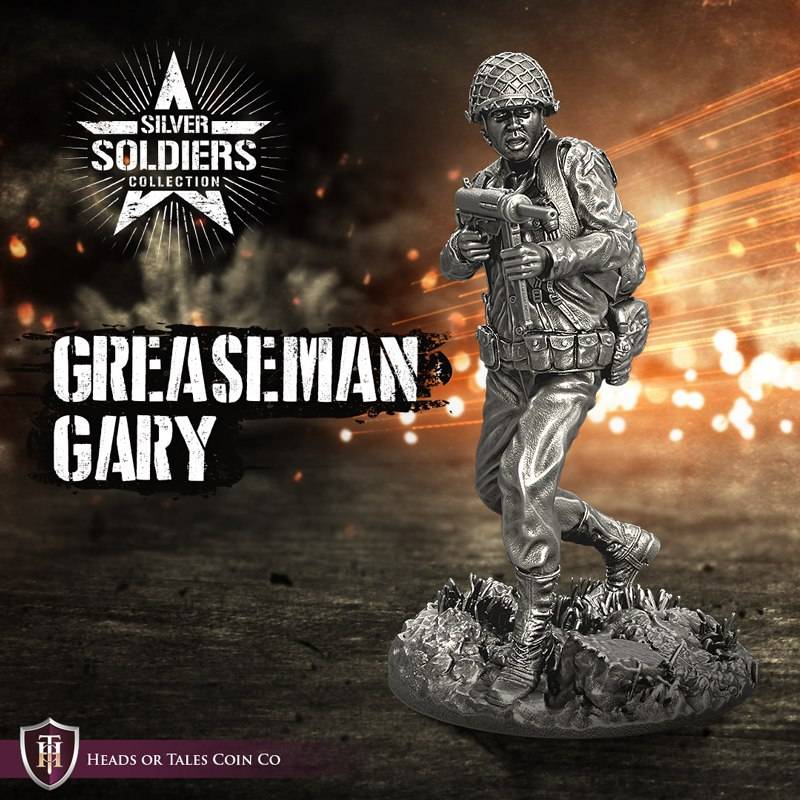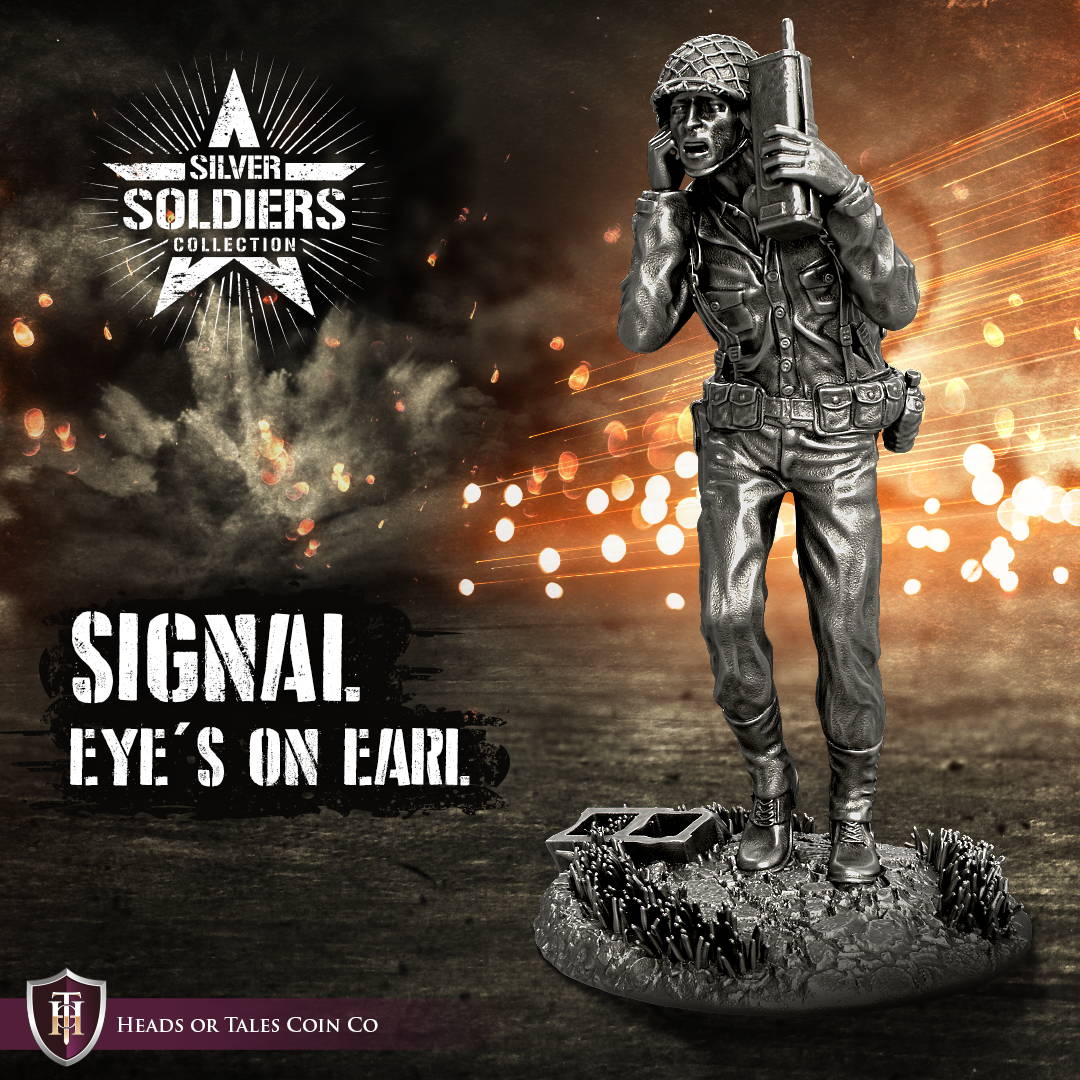 Rifleman: Glover S Johns
A man of many talents, Glover S. Johns is as comfortable on the battlefield as he is entertaining the big brass. Brilliant, courageous, and unwavering in his sense of duty, Johns boldly stands where most dare not go.
Weapon of Choice: Rifle
Speed: 805 m/s
Record: Spotless
Specifications
Contains 4+ Troy Ounces of silver
Measuring L: 7cm W: 4.5cm H: 7.5cm
Actual weight 135+ grams
Medic Martinez
No stranger to combat, Medic Martinez blazes across the landscape to aid a fallen soldier. Expertly dressing the wound and preparing for evac - Martinez is a multitasking machine!
Weapons of choice: bandages
Speed: one step behind a speeding bullet
Accuracy: no man left behind
Bedside manner: service with a smile
Specifications
Contains 5+ Troy Ounces of silver
Measuring L: 4.5cm W: 5cm H: 6.4cm
Actual weight 169+ grams
Signal: Eye's On Earl
An expert in communications, Earl deftly connects the troops with the latest intel. Off the battlefield, Earl is the reigning Charades champ matching skill and wit for the ultimate win. Even when asleep, he's always "Eye's On".
Weapon of choice: Radio
Range: 20 miles
Frequency: 40-48 MHz
Mood: Switched On
Specifications
Contains 4+ Troy Ounces of silver
Measuring L: 4.5cm W: 4.5cm H: 8cm
Actual weight 135+ grams